new song by YYYs
from the soon to be released album: Show Your Bones (release date- March 28, 2006)
YouSend: Yeah Yeah Yeahs- "Gold Lion"
This video from their previous album was directed by Spike Jonze.
QT: Yeah Yeah Yeahs- "Y Control"
The new album is produced by
Squeak E. Clean
aka Sam Spiegel (brother of Spike Jonze).
Squeak E. Clean is also producing Karen O's solo project set to be released late this year or sometime next year.
check out their spiffy new website:
here
My Space: Yeah Yeah Yeahs
++UPDATE++
On a random note...since I'm still fighting this cold I've got, you've noticed,
wow...look it all the posts in one day. It sucks to be sick.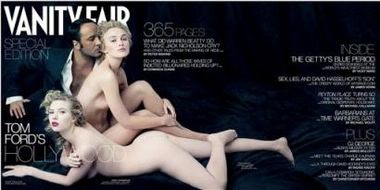 Scarlett and Kierra?? Whoahhh....