The countdown continues...
The list will be post to you in segments: (we're just crackin' into the top 10...here we go!)
Honorable Mentions | sometime this weekend (PST) <---just added!
1-5 | Thursday PM (PST)
6-10 |
Tonight
11-15 |Tuesday PM (PST)
16-20 | Monday PM (PST)
oOoOOooOOooOoooooOooOooooOOoOooOOooOOoooOooo
Segment 3 | 6-1010.
Camille
"Le Fil"
from: France
album release date: May 10, 2005
-Former member of Nouvelle Vague goes solo.
9.
LCD Soundsystem
S/T
from: US-UK (transatlantic i suppose)
album release date: February 15, 2005
-More cowbells...need more cowbells!
QT: LCD Soundsystem- "Disco Infiltrator"
8.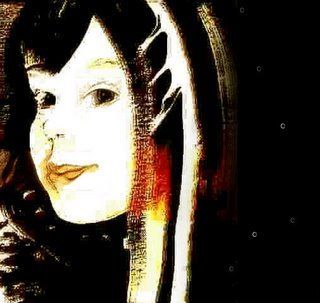 Paavoharju
"Yhä hämärää"
from: Finland
album release date: September 15, 2005 (limited release | import only)
-Best described by a music critic as "Sigur Rós locked in an underground cavern with Slowdive..."
7.
My Morning Jacket
"Z"
from: US
album release date: October 4, 2005
-Amazing...the more you hear it, the better it gets.
mp3 download: My Morning Jacket- "Off the Record"
6.
Gorillaz
"Demon Days"
from: UK
album release date: March 24, 2005
-Darker and Better.
WinMed: Gorillaz- "Dare"