Late Day Brew | The Concretes
Power outages, Crazy gushes of cold winds, Brush fires...no its not the end of the world, but sorta feels like it, here in LA.
So thus the late entry for today.
The Concretes
are to release another album this year--
But it ain't the same without the sweet vocals of Victoria.
From their 2003 self titled album,
The Concrete
s: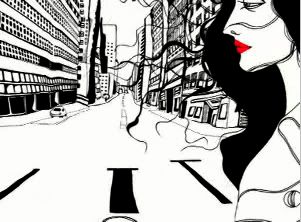 Video directed by Lisa Milberg and Liselotte Watkins. Illustrations by Liselotte Watkins and Marika Åkerblom. Animations by Måns Swanberg
QT:
The Concretes- "You Can't Hurry Love"
official site: The Concretes
My Space: The Concretes