Late Night Brew | Labrador 100
Swedish label
Labrador
releases an extensive 4 CD Box to commemorate their 100th release and 10 years as a label, with over 100 songs. The release date in Europe is on: Feb. 14th, not sure about the US.
Labrador is home of the
Acid House Kings, The Radio Dept, Sambassadeur
to name a few.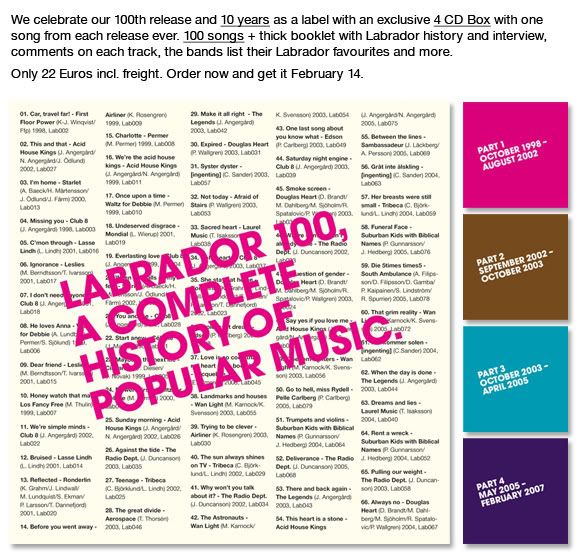 mp3:
Club 8: "Everlasting Love"
mp3:
The Radio Dept.: "Against The TIde"
mp3:
Suburban Kids With Biblical Names: "Trumpets and Violins"
mp3:
Sambassadeur: "Ice and Snow"
(links all courtesy of Labrador)
official site: Labrador