Today's Brew | Rosie Thomas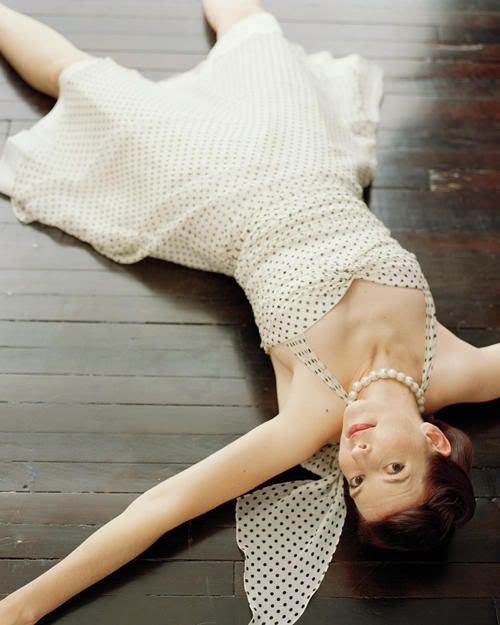 I've been listening to Rosie, of late, and yes, I know I'm late on this one as well.
Her album has been out as a digital release since early December, but the official CD release is in March, here in the US.
She gets help from fellow friends like Sufjan Stevens and Denison Witmer onn this album. The album also features a couple of notable covers, a REM cover of "The One I Love" and also a Denison Witmer cover.
From her album
"These Friends of Mine"
, a Denison Witmer cover:
mp3:
Rosie Thomas- "Paper Doll"
(YouSend: for a limited time only)
official site: Rosie Thomas
My Space: Rosie Thomas

Sidenote:
Grumpy Man
has pictures of a completely unannounced show in England's Mr Wolfs by
Portishead
. Check out the photos ovah
here
.
From the album compilation
"Monsieur Gainsbourg Revisited"
:
mp3:
Portishead- "Requiem for Anna"
(YouSend: for a limited time only)