Today's Brew | Joanna Newsom at the LA Phil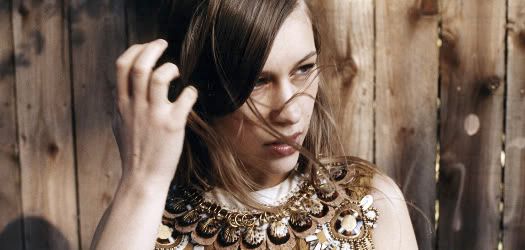 Next Friday- not today, but on Nov. 9th-
Joanna Newsom
hits the Disney Concert Hall- accompanied by a 28-piece orchestra, featuring arrangements by Van Dyke Parks and conducted by Sean O'Loughlin.
And if you haven't ever been inside the Disney Concert Hall, the interior is so much more intriguing than what you see from the outside.
From the album
Ys:
mp3:
Joanna Newsom- "Monkey and Bear"
(YouSend: for a limited time only)
YouTube:
Joanna Newsom- "Monkey and Bear" Live in Philadelphia PA
official site: Joanna Newsom